How is Quarantine Affecting Elsinore Athletes?
Many students across the United States, and surely students around the world, cannot bear another day sitting at a computer all day to kickstart their school year. Besides the average student, high school and college-level athletes are disappointed by the fact that their season has been cut off or pushed back to a later date. For most athletic departments, including Elsinore High School's athletics, all contact sports have been postponed for the time being.
Obviously taking a break from athletics during the school year isn't really ideal, but student athletes have been putting on brave faces during this pandemic and understand the importance of canceling their sports seasons. Senior Bryan Romero, says, "It's an unfortunate situation to say the least, as an athlete, I would love to go out and start playing basketball at Elsinore again, but the times that we are living in right now are bigger than basketball."
Senior, Kayleigh Kirkish, reflects on special team bonding moments from previous years, "Typically during this time in our season, we would be taking vans to matches as we annoy our coaches with our singing and jokes. That is my favorite part of the season."
Though athletes don't have the opportunity to maintain their fitness during practices, they have been using what they can at home to keep themselves active. Senior Kyle Mouawad, states, "I bought soccer gear with ankle weights, ladders, etc. and I train every other day." Junior Cameron Campbell, shares, "As a football and basketball athlete, I've split my time on the court and the field, but I've also been in the weight room grinding."
About the Contributors
Kate Walker, Editor, Instagram Manager
Kate is a junior at Elsinore High School for the 2019-2020 school year. She is a part of the Elsinore cheer team and has been a dedicated athlete on the...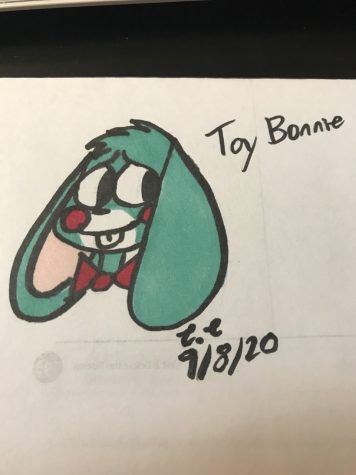 Cameron Campbell, staff writer
My name is Cameron Campbell. I am a senior at EHS and I am 17 years old (I'm going to be 18 in November :D). I like drawing, reading, playing video games,...