Best Homemade Cinnamon Rolls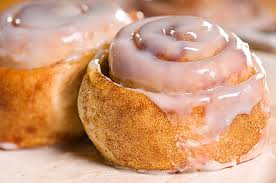 I can make some pretty good cinnamon rolls. It's not as good as Cinnabon but they're pretty good. Over quarantine, I've been making them so much. It took a lot of tries to get it right. The first one tasted a lot like flour and was super hard. However, my most recent ones were soft and sweet. I have made these so much, I have made up my own recipe.
How to make the dough

Yeast is a major part of the dough, it makes the rolls bigger. Mix warm milk together with melted butter, sugar and yeast in a bowl and leave it for 10 minutes, until the yeast is active.
To make the rolls, add mixed egg to the milk mixture, add in 4 cups flour and a pinch of salt, and mix until a soft dough forms (the dough will be sticky). Knead the dough until smooth and stretchy (for about 2 minutes kneading).
To make to the rolls
Your cinnamon roll dough should be a little sticky to the touch, but not too sticky so that it's messy. If you add too little flour, the dough will be runny and eventually result in dense rolls. If you add too much flour, the dough will make hard, dry rolls.
I recommend to let the dough rise for 30 minutes. (To check if dough is ready, lightly press a finger into the dough. If an indentation remains, dough hasn't risen enough.) Punch dough down; cover and let rest for an additional 30 minutes if you want them to be bigger.
After the dough is done roll it out and mix 2 to 3 sticks of butter that are slightly melted and mix sugar and cinnamon, and brown sugar together and sprinkle it around the dough.
Tightly roll the dough then take a knife and cut the roll into sections and lay them in a very buttered pan (I like to sprinkle a little flour to the pan so the rolls don't stick)
There's one last step and I think its very important that you let the rolls rise for another 30 minutes.
Baking
After that put it in the oven at 300 for 25 minutes or until lightly brown. When done put icing on it, any kind will do but I make my own.
Icing
Mix together 2 tablespoons of melted butter, 2 tablespoons of milk,1 teaspoon pure vanilla extract, 1 cup powdered sugar, and this part is optional but I like to add cream cheese to make it a little thicker so it's not runny.
About the Writer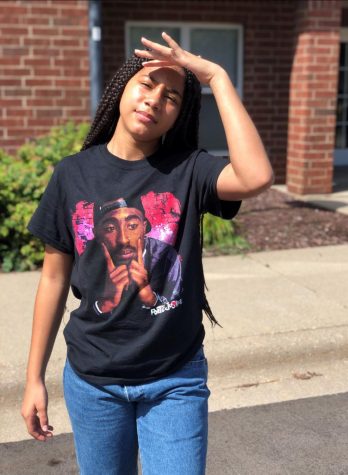 Asziah Lieffring Dove, staff writer
I play basketball. My favorite color is grey. I like to paint and draw. I have 4 brothers and 2 dogs. I like to music like Brent and Giveon. I like shoes...