Is Halloween Happening This Year?
Covid-19 has cancelled and stopped us from doing a bunch of things this year. Covid has cancelled school, summer, going out, and more. But will there be Halloween this year after everything?
As of right know amusement parks have already cancelled their Halloween events, Knott's Scary Farm, Halloween Horror Nights, and Mickey's Not-So-Scary Halloween. So, if kids and teens can not go to these amusement parks for fun, will dressing up and walking door to door happen? Right know for Lake Elsinore it is a maybe, but Los Angeles County has already cancelled Halloween. So Halloween may or may not happen this year. But, we can still get pumpkin spice drinks, carve pumpkins, decorate, and dress up. So even though Lake Elsinore may or may not celebrate Halloween this year, that does not mean we can't.
About the Contributor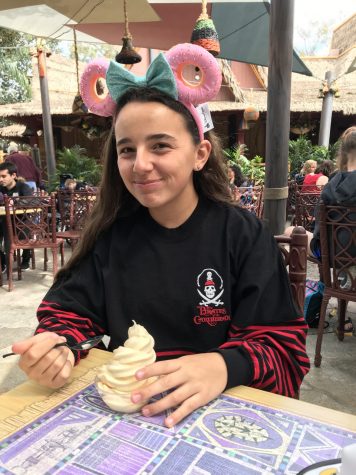 Paige Provoost, staff writer
I am 14 years old. I am a freshman at Elsinore High. I love to watch action movies and dance to my favorite songs. I pass my time watching TV, reading,...