LGBTQ+ Communities And The Struggle With Mental Health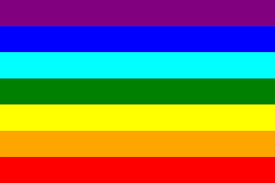 All around the world, you can find billions of people who are different from one another. And among those billions of people, there's the LGBTQ+ community. In the world, about 4.5% of the population identify as either Lesbian, Gay, Bisexual, or Transgender. But in that 4.5% of the LGBTQ+ population, 39% of the people have reported having a mental illness. That's about 5.8 million people. So, you might be wondering why that percentage is so high? Well, the LGBTQ+ community faces a bundle of problems that are sometimes hard to ignore. Members of the LGBTQ+ community might deal with having problems figuring out their sexual orientation, problems identifying their gender, dealing with discrimination, having to live in an unsupportive or unhealthy environment, having any rights taken from them, sexual abuse, and substance absue. Some people may have the strength to rise above any obstacle that is thrown at them, but most of the time it's just easier to give up for some people. It is estimated that LGBTQ+ teens are "six times more likely to experience symptoms of depression,more than twice as likely to feel suicidal, and over four times as likely to attempt suicide compared to heterosexual youth" ( Mental Health America). So, if anybody is trying to seek help and they don't know where to go, there are Mental Health Care Providers that could help.Here are some resources that can provide any help that an individual in the LGBTQ+ community might be seeking.
Resources:
Writer' s opinion: So I'm writing this down because I know there might be some people that might be too afraid to seek any help. To anyone dealing with any of these problems I know that you might feel so helpless and so afraid that you believe that no amount of help will fix how you feel, but trust me when I say this, it's the best thing that you could try to do. Talk to someone that you feel the most comfortable with like a friend or just anybody that you know you can open up to. I know it sounds scary , believe me I know, but it gets easier when you have someone to talk to so you don't feel like you're so alone. And to the people who know anyone who's dealing with the same issues, please try to make a safe environment for them to be around and speak out whenever discriminatory language or jokes are used against them. I feel like there should be more discussion around the school campus regarding the LGBTQ+ community. I know PC (peer counseling) talks about those certain topics but what happens to the kids that don't know anything about PC? There needs to be more LGBTQ+ recognition at Elsinore so students can know that they are not alone.
About the Writer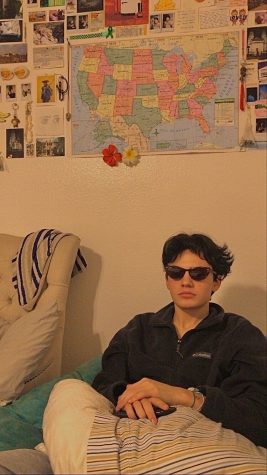 Alonso Velasquez, staff writer
Hi, I'm Alonso Velasquez, you can just call me Alonso. My favorite things to do are listening to any type of music, going to the beach because it's...