How Video Games Can Be Good For You
Video games have been contended about for a considerable length of time. People have contended that games are connected to violence. Nonetheless, new examination shows that games can be utilized for helpful purposes, like working out, stress relief, positive intelligent learning, dexterity, and various sorts of patient treatment for individuals all around the globe. When playing games, coordination and focus can physically, socially, and mentally benefit the player. Examination today shows that specific types of games can burn fat and help with weight reduction. Different sources express that specialists have instructed parents to let their kids play games to help control focus. It is also discovered that games can improve hand-eye coordination.
Dynamic video games are additionally being showcased for adults. New gaming organizations have been transforming their gaming systems into exercise machines. These new games keep the player fit while staring at the TV. One machine will fuse a most loved show into a high-impact exercise by communicating the show's volume and quality during the activity. When the individual begins to diminish their exertion the volume will drop, and in the event that they keep on diminishing, the TV will shut off leaving nothing to watch. This makes a decent exercise agenda including activities and amusement into a strenuous exercise plan. Exercise levels can go from truly difficult work or swimming. These exercise levels are expanding endurance, causing weight reduction and mindful well-being. The new video machines can definitely change a grown-up's exercise schedule.
Video games can improve visual abilities and cerebrum work. Video games implement spatial mindfulness. When playing distinctive games, the eyes are centered around a game and an individual is bound to increase diverse eye qualities subsequent to preparing the mind. Activity video games train the mind to more readily deal with certain visual data. Even though it has been argued that video games are detrimental to today's children, it is starting to be proven that they can actually be beneficial in some ways.
About the Writer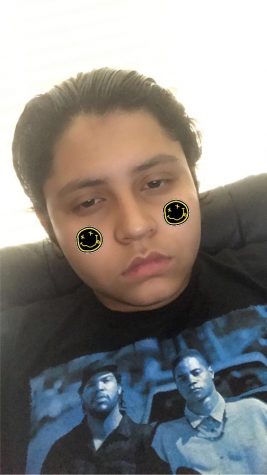 Kash Rubi, staff writer
Hi, my name is Kash Rubi. I am a freshman and a little bit about me is that I really really like dogs, so if I see one I will probably freak out. I like...