Class of 2020 or 2021: Who Has it Worse?
There have been various debates on the comparison between both senior classes, class of 2020 and class of 2021, and their experiences with a global pandemic. Who has it worse? Class of '20 or '21? Here's what the seniors of '21 have to say to the whole idea of celebrating their senior year through distance learning.
Alyssa Volker, a current EHS senior, states, "I feel like I may be biased saying that the class of 2021 has it worse, but we do. We may not be able to see the campus at all this year. The seniors from 2020 were in school until March." Another current senior, A.J. Thompson, comments, "I prefer traditional learning because it's a more real experience. You can hang out with friends, and for some people, home isn't an ideal place to do schoolwork."  An anonymous senior, graduating in 2021, begs to differ and states, "I love the idea of distance learning because it gives me a lot more free time."
As for the alumni who graduated in 2020, the idea of distance learning and COVID-19 getting in the way of the last few months spent as seniors is a bitter pill to swallow. Joyce Patrick, a current EHS alumni, shares, "The class of 2020 had no preparation or idea about what was going to happen. Class of 2021 has known about their fate since class of 2020 lost the most important part of senior year." Ally Bragg, also a current alumni from Elsinore High, reflects on events prior to quarantine. "I remember one of my teachers was telling the class about extra credit due over spring break. Once spring break hits, we find out there's no school. Should be fun, right? But something about it bothered me. I never got to learn financial information and I didn't get to say goodbye to the people who meant the most to me before we all separated for college."
Both senior classes share some very valid points. Though this is a scary time we are living in, don't give up now, fellow Tigers. It is only September. For the meantime, it is important to stay together as one united, community, getting through this pandemic together, one step at a time.
About the Contributor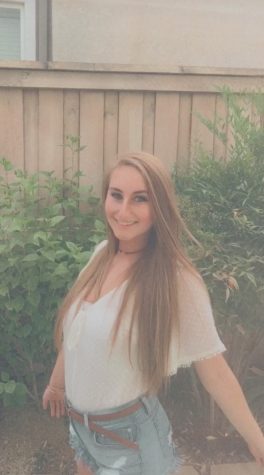 Kate Walker, Editor/Instagram Manager
Katelyn is a senior at EHS and has been the editor and Instagram manager for Tiger Times for two years now. She has been a varsity cheerleader for four...