Tear Up the Titans Football Game
Hang on for a minute...we're trying to find some more stories you might like.
Our football boys gave our rivals, Temescal Canyon High School, a fat L on Friday. After losing the trophy last season, team '17 brought it back. The score was 17-7 and the game was extremely intense. The boys put their all into that game. Isaiah Hobson was basically swimming in his sweat. Not only did the team do great, their supporters were insane! The Red Sea was extremely wild. All you could see was the color red. Students were yelling and cheering the boys on every second of the game. I even lost my voice!
Anyway, I decided to interview a couple of our football players the day before the game. I was curious as to where their heads were at and if they were nervous since they lost against Lakeside the previous week. I wanted an inside look on their thoughts and if they had as much faith in themselves as the rest of the students. Here's what they said:

Gabe Ramirez (Offensive Tackle/Defensive End): "I feel like last week's loss to Lakeside was really needed for us. It really put us in a humbling spot. Last year we came in super cocky so now we're very humble toward this game I feel like we'll take the win."  

Kevin Swanson (Tight End/ Defensive Tackle): "We are just trying to make up for that loss we had against Lakeside last week. We took it easy and it showed us that we need to work a lot harder. We've had a good week of practice so hopefully we go out there and get a win." 

Chris Sagrero (Halfback/ Corner): "I think the team is confident. We had a great week of practice. The guys are ready. It's a bunch of x's and o's but when it comes down to it it's all a matter of if we want it or not." 

Tim Jakell (Quarterback): "I have a feeling we are gonna play our best football. Offensively I'm excited to see what our guys can do. Unfortunately, we have some injuries but I think we'll be able to battle through that. Defensively, our guys are unbreakable and no matter what happens to them we're gonna keep fighting and try to win one for the school. Go tigers."
Earl Miller (Second String/Running Back): "If we just come up with our heads high, don't overthink, make sure we do our jobs, and trust our teammates to do their jobs then we'll be fine. I think we could come out with a win."
About the Writer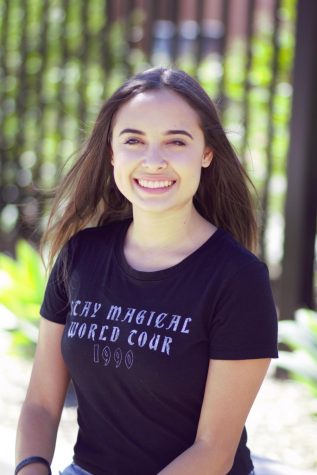 Nelly Lopez, Staff Writer/Social Media Manager
Nelly Lopez is an Elsinore High School senior that can pass off as a freshman. She's obsessed with dogs, social media, and boys. On her free time she enjoys going on Twitter to rant about her 21st generation issues. Speaking of Twitter, she runs the Elsinore High School Tiger Times account (@tigertimesehs). Nelly hopes to brighten everyone's day with what she publishes and is grateful to be...