Antebellum: 2020's Cinematic Masterpiece
From the producers of Jordan Peele's Get Out and Us, Antebellum is no doubt the best movie of the year. Directed and written by Gerald Bush and Christopher Renz, this movie is filled with action, horror, and best of all, endless twists and turns that only leaves the audience on the edge of their seats as the story progresses into more of a symbolic portrayal of both a demented, creepy plotline, as well as sharing the idea that our ancestors dictate our dreams in order to stay connected to their descendants in the modern world. In fact, the co-director of the film, Gerald Bush, claimed he had a dream so intense, he was itching to put that concept on a screen.
Stars including Janelle Monáe, Eric Lange, Jena Malone, Jack Huston, Kiersey Clemons, and Gabourey Sidibe, give the audience a breathtaking performance. Not only does the plot of the movie keep fans guessing and wanting more, but the screenwriters of Antebellum would simply not be able to pull it off without this talented lineup of actors. Giving this movie review/opinion piece is my own, personal point of view, I rate this movie a definite 10/10. Since encountering Antebellum, I can easily claim that this movie is by far one of my favorites. It's a spine-tingling cinematic creation filled with symbolism that the creators purposely intertwined to interpret the idea that the history of racism can follow society into the present.
About the Writer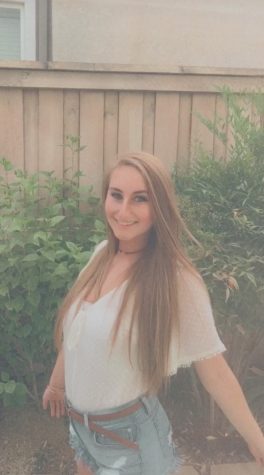 Kate Walker, Editor/Instagram Manager
Katelyn is a senior at EHS and has been the editor and Instagram manager for Tiger Times for two years now. She has been a varsity cheerleader for four...