Student of the Month & Resilience Awards
Through these times right now, though complicated, people are still coping, rescheduling, and finding their way to a certain normality. Elsinore High School however has not held back, and the staff has put in numerous hours to make the year 2020/2021 as normal and smooth as possible. They have included pep rallies and pride rallies to further our high school experience, one of which took place on September 3, 2020 at 3 PM.
Congratulate anyone you may know in the following list for the award they received. Student of the Month award is an academic award while the Resilience Award recipients are nominated for overcoming hardship and showing improvement. Everyone was nominated by teachers and are then voted on. September Students of the Month in ninth grade are Kathryn Arias and Joshtyn Hurtado, in tenth grade are Gianna Hammond and Charlie Wales, in eleventh grade are Senara Subasinghe and Charles Ghoubrial, and in twelfth grade Luke Asbury and Daysia Kee. Resilience Award winners include Trinity Addison, Nayeli Vasquez, Jaylynn Foster, and Alex Trigueros. To everyone who won an award congratulations to all of you and keep working as hard as you are.
.
About the Writer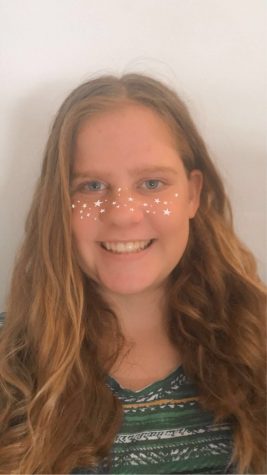 Haley Petitt, staff writer
My name is Haley Petitt. My favorite color is blue and my favorite food is breakfast burritos. I love animals, and my favorites include horses and goats...