Iman Vellani is Ms.Marvel!
After a long wait of wondering who will be playing the main role in Marvel's most anticipated series "Ms. Marvel," there has finally been confirmation on who the person will be. On September 30th, 2020 at 11:56 PM, it was announced that Iman Vellani will play the title role in Marvel's Disney Plus series, "Ms. Marvel." Now, this is exciting for a lot of people because not only are fans excited for a real-life adaption of the character but also because it will be Marvel Studio's first onscreen Muslim superhero. Marvel's plan from the beginning was to try and find the right actress that fit the role of "Ms. Marvel," even if they had to find someone that would be fresh and brand new to the public, and now Iman Vellani is "Mrs. Marvel."
Now, who is Iman Vellani, and who's "Ms. Marvel"? Well, Iman Vellani is an 18-year-old Canadian actress who was born in Markham, Ontario. Back in 2019 at the Toronto Film Festival, she was a part of the "Next Wave Committee," which had the job to add special tags to films. Other than that, there is not much information on the actress. Now, "Ms. Marvel" or "Kamala Khan," is a fictional character who is a teenage Pakistani American Superhero from Jersey City, New Jersey. She was first introduced by Marvel Comics back in August 2013 in Captain Marvel #14 to later have a solo series "Ms. Marvel" launch back in February 2014. "Ms. Marvel" has the power to shapeshift, heal, and stretch her limbs into any form imaginable shape due to a transformative chemical cloud known as "Terrigen Mist." Even though the character is brand new, she still has an enormous fan base and many are excited about this series. Personally, I'm genuinely excited about this series as well and I honestly think Iman Vellani is such a perfect fit for the role that she's going to be able to make this show a successful hit.
About the Writer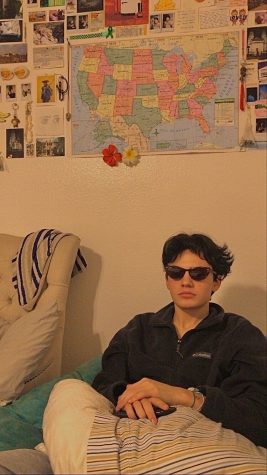 Alonso Velasquez, staff writer
Hi, I'm Alonso Velasquez, you can just call me Alonso. My favorite things to do are listening to any type of music, going to the beach because it's...