California Governor Signs Corporate Boardroom Diversity Law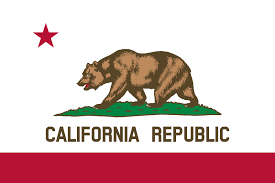 For the majority of modern situations there have to be modern solutions. With this though there comes the striking question of who is right for the job? To start off , California is passing a first-in-the-nation bill which would call for directors to come from gender or minority backgrounds. This new bill will allow for perspectives from all sides to be accounted for, but are the people that they're choosing qualified is the real question by many of the conservative party.
It comes down to those who self-identify as Black, Latino, Asian, Pacific Islander, Native American, Native Hawaiian or Alaska Native, or as gay, lesbian, bisexual or transgender having the freedom of speech that the communities have felt left out on for quite some time. Conservatives worry about the voting in of these officials based solely on these characteristics to be somewhat of a bias but at the same time a good thing. They want voices to be heard but also want the right people to be chosen.
This means that it is more evident than ever for individuals to do their research on the candidates and to make sure that they find a solid track record for those running. Peace of mind is peace for the people but the people must know what they are doing especially in this modern day with a young generation being so hot heated to these topics but not knowing why they support certain ideologies. This is why it should be a mandatory class for politics to be offered in school. It gives students a voice and a chance to dive deeper into subjects as long as they are getting both sides of the story in order to separate the bias. It will also help with students who feel as though they have no voice since debate seems to be disbanded currently in most schools. Give the people freedom of thought so that they can have freedom to grow and to not just find the negatives in everything but the positives as well.