San Francisco Wins First Game of the Season
Hang on for a minute...we're trying to find some more stories you might like.
On Sunday, the San Francisco 49ers finally won their first game of the season. With their season already over to begin with, at least it's not as bad as the Cleveland Browns who are still winless. Their win over the NY Giants was well fought. Was it a perfect game? No. Were there things to improve? You bet there's a lot to improve.
Not only was it a hard fought game, but there was one player who fought with a heavy heart. Wide receiver Marquise Goodwin played just hours after the premature death of his baby boy. He ended up playing his best when catching a 83 yard touchdown pass, the longest of the game. After the win he left to go be with his family.
About the Writer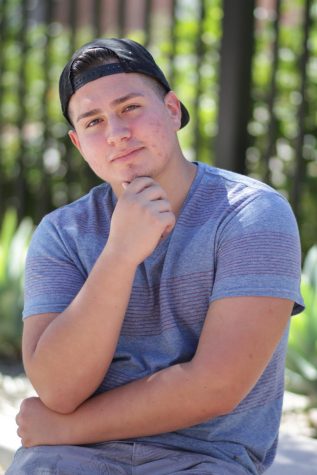 Thomas Straugh, Staff Writer
Thomas Straugh is an individual who attends Elsinore High School. He is a new arrival from Chicago, Illinois, with already more credits than he needs to graduate. He is a prepared individual, ready for what the future throws at him.