Breonna Taylor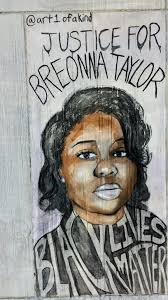 Breonna Taylor was a beautiful young black woman. Breonna was fatally shot five times in her sleep by Louisville police officers. Breonna Taylor was an EMT.
According to the Courier Journal "For at least five minutes, she was coughing as she struggled to breathe, according to her boyfriend, Kenneth Walker, who told investigators she was alive as he called her mom and yelled for help."
He said "(Police are) yelling like, 'Come out, come out,' and I'm on the phone with her (mom). I'm still yelling help because she's over here coughing and, like, I'm just freaking out" in a recorded police interview three hours after the shooting.
Brett Hankison, who was a detective at the time, fired 10 rounds from his weapon into the patio door and window of Ms. Breonna Taylor's Apartment which were covered with blinds. This was a violation of a department policy that requires officers to have a line of sight, and that was something he lacked. Brett Hankison is the only one of the three officers who was dismissed from the force. Louisville officials have banned the use of the no-knock warrant, which allows police to forcefully enter people's homes to search without warning.
According to The New York Times, "For months, Ms. Taylor's family has pleaded for justice, pushing for criminal charges against the officers. Ms. Taylor's case began to draw national attention in May, and she has since been the center of campaigns from several celebrities and athletes, some of whom have dedicated their seasons to keeping a spotlight on her case. In September, Louisville officials agreed to pay $12 million to settle a wrongful-death lawsuit brought by Ms. Taylor's mother and to institute reforms aimed at preventing future deaths by officers."
I really want Breonna and the Taylor family get the justice and peace they deserve in all of this. Living life as a black individual is scary, because you can get killed over the littlest things, for example, walking from the store at night time, jogging in broad daylight, walking down the street, driving a nice car, selling CDs, sleeping in your own car, that list I just gave is not even half of everything. Finally, BLACK LIVES MATTER and arrest the killers of Breonna Taylor, it's murder.
About the Writer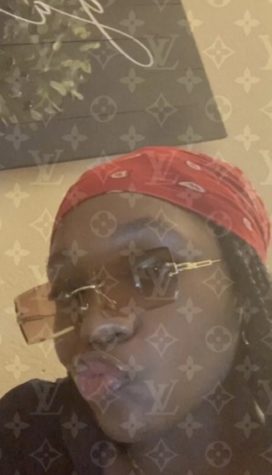 Danielle Toomer, staff writer
I look mean, but I'm probably the nicest person you'd ever meet. I love the color purple, I'm a freshman and I love football.