Pet Halloween Costumes
Even though Halloween might be cancelled this year doesn't mean you can't have some fun indoors and dress your pets up for the holiday. There are so many cute Halloween costumes for cats and dogs that they sell at pet stores like Petco and PetSmart. Most of the costumes are $20 dollars and under and they are really good quality too. The costumes vary from costumes from TV shows, sports teams and they even have costumes that look like food! My personal favorite are the food costumes because the dogs look so cute in them. While dressing up your dog or cat may not seem very practical this can be a fun way to enjoy the holiday and bring a little laughter to people considering all that has happened this year.
About the Writer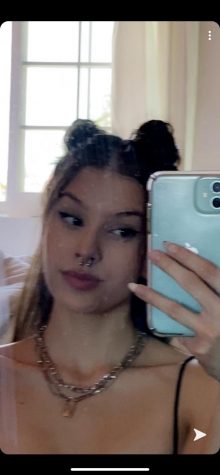 Olivia Hernandez, staff writer
My name is Olivia Hernandez and I am a senior at Elsinore High School. In my free time I enjoy listening to music, hanging out with my friends, and skating.