Family Fall Time
Dear readers, we have finally entered the Autumn/Fall season. The heat is finally gone, we can open our closets and put our short sleeves and shorts away, and bring out our sweaters, scarves, long sleeves, sweatpants, cozy boots, and much more! All the Hallmark and Lifetime seasonal movies are coming out, time to snuggle up with our loved ones, friends, and furry family members. We will have more time together because we are in quarantine.
Now I will talk about fall favorites that we all like which are seasonal food and drinks! So for my foodie lovers, I'm going to give you guys a short list of delicious foods and drinks to try. First is Apple Pecan Cinnamon Roll Muffins, Cinnamon Roll Muffins are a win-win, and another seasonal flavor that is really popular is Pumpkin Spice and one common drink is Pumpkin Spice Lattes. You can find Pumpkin Spice Lattes everywhere during this time of year so it won't be a hassle. For breakfast, you could have Apple Cinnamon Crepes, Pumpkin Cake Parfait, or Fall Quick Bread. All those sound so delicious I could almost taste them in my mouth.
Now I'm going to give you some lunch or dinner foods. First, we have Butternut Squash, Bacon, and Cheese Crostini, that is more of a finger food though. Next is Butternut Squash Soup, Butternut Squash Risotto, Butternut Squash Salad, and finally for our lunch and dinner items we have Roasted Pumpkin. Why have all those delicious foods without any drinks! Here is a list of fall drinks to drink during this time of year: Pumpkin Milkshakes, Honey Coffee, Pumpkin Pie Latte, Hot Buttered Cider Mix, Holiday Wassail Punch, Fluffy Hot Chocolate, Cranberry Fizz, and finally Ginger Citrus Punch.
I really hope you readers enjoyed reading my article, and hopefully, you guys can try out some of these items with your friends and family!
About the Writer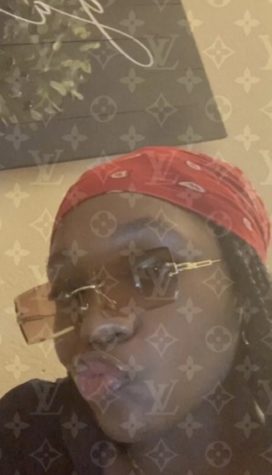 Danielle Toomer, staff writer
I look mean, but I'm probably the nicest person you'd ever meet. I love the color purple, I'm a freshman and I love football.