Do You Think We Are All Created Equally?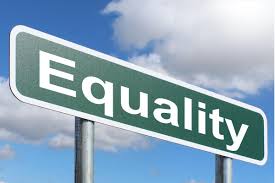 Are all people created equal? Yes, everyone is born into this world as a human being, but the only differences are how we are raised as a human being, and what our surroundings are. I believe that everyone is born with ignorance and innocence, the only thing that changes a person, builds a person, and structures them as to who they are and what they can do are the steps of events that they've taken to be in the position that they are now.
For instance, when growing up all parents are different, and all living situations are different. Therefore, everyone always has different rules applied for them, because of how they were structured from the start. Yes, we are all different colors, we can be tall or short, big or small, fat or skinny, but at the end of the day we all bleed the same blood… human blood. When you are growing up you consume the influence of the knowledge around you, which turns you into the person you are and forms the mindset you have.
I personally believe that the only difference that we are born with as humans is our sexuality, because you don't really get influenced into who you take interest in, that's generally a self-souled interest, but not a lot of people are ready for that discussion. I know we aren't supposed to discuss sexuality, politics , and religion, or even racism, but you have to notice those 4 are the main topics talked about today that is bringing us to think that we aren't unified and that everybody is defined by a label. We are inequivalent because of whom we are, and what we do, or even what we did. For instance, there are some men who are on the list of sex offenders because they were falsely accused of a crime they never committed, so their rights, their freedom in the world, and their opportunities are gone all because of one false accusation. What I am trying to say is we are all equivalent from the moment we are born it's just the people in the world (including yourself) that make unity unbalanced. To add to this topic of equality, I believe the only differences that are acceptable are the rules/laws that are given to people. For instance, parents raising their kids with expectations and rules or rights being taken from citizens because they have committed a true crime. Again, this is my opinion, not all will agree.
About the Writer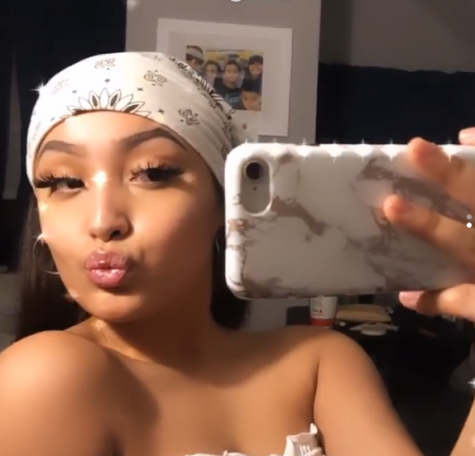 Arial Op Briseno, staff writer
Stiletttooo. That's Me... A Minacious, Enlightened, Beautified Soul...
Don't Let My Looks Nor My Attitude Fool You!
My Embracement of Potential and Skill...