What Makes A Good Student?
A very common question I ask of myself as a student is "Do my teachers think I'm a good student?" I feel like plenty of other students ask themselves the same thing. So what is a good student? A good student is someone who always tries and shows effort. Being a good student doesn't always mean you have the best grades in your classes or the best class rank but as long as you're trying to the best of your abilities and showing that you are putting in the effort most teachers will see you as a good student.
Most students think of themselves as bad students because they don't have the best grade or the best effort to get good grades and personally I feel the same way. Since we've started online school I know most of my friends have been struggling to turn in assignments on time, or to get the energy to fully complete the assignment.
There are more good things that come along with trying to be a good student like helping others, being respectful, and following the rules. Most students have these simple characteristic traits and manners but some unfortunately don't, but that doesn't always mean you can't change. To have a good teacher, you have to be a good student. We're almost close to Thanksgiving Break so never give up because that break we've been needing is almost here and it's coming up sooner than you realize! Like Mrs. Hamilton says… "We believe all students can achieve." So don't give up. We've got this class of 2020-2021!
About the Writer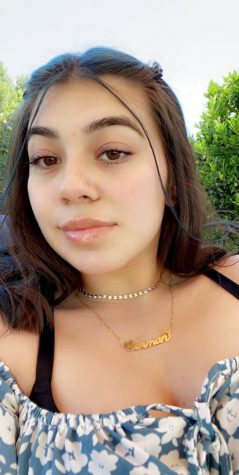 Alize Perez, staff writer
Hi, my name is Alize Perez and I'm a junior at Elsinore High School. I'm a really laid back person that likes to have fun with my friends and family...