How is Quarantine Affecting EHS CTE Pathways?
Elsinore High School holds many programs to a high standard of academic growth and excellence; however, EHS takes special pride in its unique and career-orientated CTE Pathway programs. Courses available to all Elsinore students, as part of this specific program, include agricultural science, automotive technology, computer science, digital media and design, sports medicine, and screen printing and textiles. Each course that branches out from CTE are not only taken very seriously by the educators who run them, but the students who participate enjoy the variety of experiences they can take with them into the work force, perusing careers as medical professionals, veterinarians, film makers, and auto mechanics. However, due to distance learning and current COVID-19 restrictions, CTE teachers have been scrambling, finding ways to give students the best experiences in the digital classroom. Here is what fellow Tigers have to say about the new way of approaching CTE programs.
Sophomore, David Bolton, states, "COVID-19 has affected the agriculture CTE students a lot. We can't do any of the hands on work and we are not allowed to work on the student farm on campus." Another agricultural student, currently taking Veterinary Science 2, Alyssa Volker, looks back on fond memories with her CTE peers, "I miss working on the farm. The bond you have with people when we had farm shifts was crazy. Everyone was laughing and having a good time. I miss it." A senior photography and videography student, Kyle Mouawad says, "It affects CTE a lot. We aren't able to go on trips, we can't use the studio and it's very hard to collaborate with others." Not only do current Elsinore students have similar opinions on studying their passions from a distance, but former CTE Elsinore alumni appear to also agree.
Alumni from the graduating class of 2019, Jolee Robinson, also a former videography student, comments, "Most of the editing programs the school provides and many students probably don't have access to different forms of technology nor do they have their own equipment to use." Also from the class of 2019, alumni and former sports medicine student, Justin Carroll, states, "Because of everything, it's making it hardest on the sports medicine program because it's almost 100% hands on and there isn't much you can do with that virtually." 2020 graduate, Kade Dalton, who was a former auto tech student, says, "I believe that zoom is ineffective and does not help kids learn."
About the Writer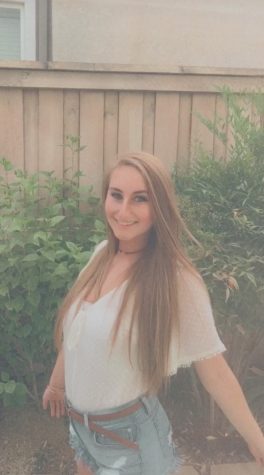 Kate Walker, Editor/Instagram Manager
Katelyn is a senior at EHS and has been the editor and Instagram manager for Tiger Times for two years now. She has been a varsity cheerleader for four...