Resident Evil Movie Reboot
The Resident Evil franchise developed by Capcom is a very well known and extremely popular game series amongst the gaming community. It was so popular it was even developed into a movie franchise, which was unexpectedly a successful hit. The franchise installed 6 movies into the series between the years 2001, 2016, and now 2021. Yes, the companies Capcom and Constantin Films that we're behind the original movies, will be creating an original story adaption that takes place during the first Resident Evil game, Resident evil 1, and the second game, Resident Evil 2. The story will be set in the city of Raccoon City in 1998,which was the main apocalyptic setting in the second and third game, and the Arklay Mansion which is the main setting from the first game. This is exciting news because in the movie franchise we never really got a movie that mainly stuck with the video games' original storylines, but now that we are it's pretty exciting for the people who love this series.
Now, Resident Evil wouldn't be Resident Evil without its amazing characters, so it's now confirmed that we will be getting some great characters in the movie and these are the people who will be playing them. Film star Kaya Scodelario will play as Claire Redfield, a college student who is also sister to Chris Redfield who will be played by Robbie Amell. Hannah John-Karen will star as Jill Valentine, a member of the S.T.A.R.S  special forces division in Racoon city along with Chris Redfield, Albert Wesker (Tom Hopper), and Leon S. Kennedy (Alan Jogia). Lastly, William Birken, a member of the Umbrella Corporation that's responsible for unleashing and making indestructible and distributing monsters, will be played by Neal McDonough. Although the movie doesn't have a solid release date, the creators are trying to aim for a 2021 release. So,are any of you guys familiar with the franchise and if so, are you guys excited for the reboot? I know I am because ever since I was a little kid I've always played the Resident Evil games and loved them so I'm glad that a fresh and brand new movie will be getting added to the franchise.
About the Writer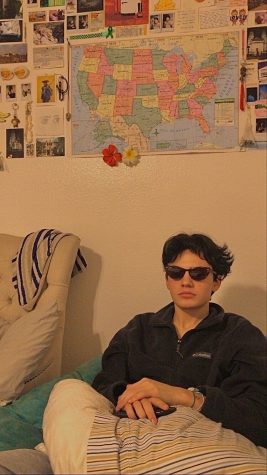 Alonso Velasquez, staff writer
Hi, I'm Alonso Velasquez, you can just call me Alonso. My favorite things to do are listening to any type of music, going to the beach because it's...