Dia de los Muertos: Day of the Dead
Día de los Muertos, which translates to Day of the Dead, is a holiday weekend incredibly special to many people in the Hispanic community. Personally, I only know of references to this holiday weekend from the Disney movie called "Coco" that was released in 2017, so I did some research. Day of the Dead weekend begins on Saturday October 31st through Monday November 2nd and while October 31 is Halloween, Día de los Muertos actual day is on November 1st or Day of all Children or All Saints Day and November 2nd is All Soul's Day. This holiday weekend is dedicated to welcoming back the souls of deceased relatives.  Many different traditions take place over these three days, one incredibly special tradition includes families setting up their ofrendas of passed loved ones. Ofrendas are beautifully displayed photos of passed loved ones with their favorite items and foods surrounding it. According to tradition it is believed that the gates of heaven are opened at midnight on the first day of the weekend to allow past children to travel to their families for twenty-four hours and on the last day past adults are able to travel to their families separately. Families lay out marigolds to lead relatives from beyond the grave to family.
I spoke with a fellow student from Elsinore High School named Breanna Bracamonte who told me how her family spends the weekend celebrating their past loved ones. "We would go to my abuelita's house in the morning and put our ofrendas out. We cook all our past loved one's favorite dishes and treats and celebrate all night. It is mostly a happy gathering just coming together and remembering those who passed away," she told me. If given the opportunity I suggest you should watch a video or do research or even talk to friends and family about this holiday. It is a truly special tradition that the Spanish culture practices and I believe everyone could use a little insight into these beliefs and festivities.
About the Writer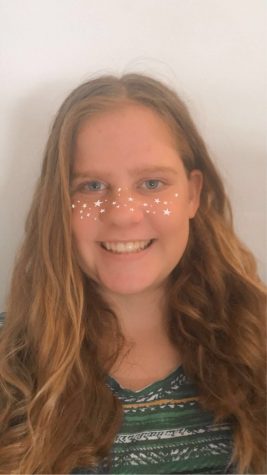 Haley Petitt, staff writer
My name is Haley Petitt. My favorite color is blue and my favorite food is breakfast burritos. I love animals, and my favorites include horses and goats...