Who Is Emily Dickinson?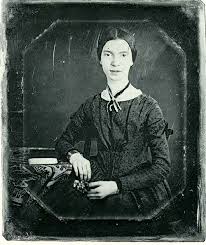 Emily Elizabeth Dickinson was a poet born on December 10, 1830 in Amherst, Massachusetts. Emily attended school for a short amount of time; she was an amazing student, she just left school when she was a teenager to work on her poetry. Dickinson was educated at Amherst Academy for 7 year-s (it's now called Amherst College). After those 7 years, she attended a school named Mount Holyoke Female Seminary. Because it was an all-female school all Emily had were girlfriends. Later on, she did have some guy friends that started her inspiration and her passion for poetry.
It all started off when a guy that was a family friend named, Benjamin Franklin Newton, gave her a book of poetry by Ralph Waldo Emerson. Around the year of 1855, Emily had moved outside of Amherst, as far as Philadelphia, Pennsylvania. When Dickinson grew older she never married a man because she wanted to stay focused on her poetry. When Dickinson was given the book is when she started writing all these poems about certain things, like love poems, nature poems, war poems etc. She was really influenced by the Metaphysical poets of seventeenth–century England. She admired a few poets named Robert and Elizabeth Barrett Browning and John Keats.
After a while, sadly, Emily Dickinson was diagnosed with some sort of kidney disease. So, she laid there on her death bed when many visited. During that time that is when Dickinson started really writing as much poems as she can. Whatever was on her mind that is what she wrote. On May 15, 1886 she passed away at the age of 55.
After Dickinson's sister passed her parents discovered thousands of overload poems written from Emily. From there Emily has certainly became famous for her beautiful work. With her whole collection they put together a book called Poems of Emily Dickinson. In Dickinson's poems she had mostly written lyric poetry, and sometimes short stories. It is too bad Emily was not married or did not have a loved one, but she was missed, and her poems are outrageous.
"Hope is the thing with feathers that perches in the soul – and sings the tunes without words –
And never stops at all" – Emily Dickinson
About the Writer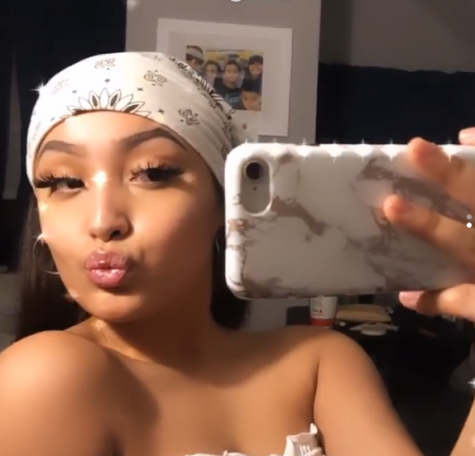 Arial Op Briseno, staff writer
Stiletttooo. That's Me... A Minacious, Enlightened, Beautified Soul...
Don't Let My Looks Nor My Attitude Fool You!
My Embracement of Potential and Skill...