Blue Whale Challenge Back on TikTok
Warning, this story mentions self-harm and suicide. Please don't read if these topics trigger you.
The Blue Whale Challenge came along in 2016. The game consists of challenges, being innocent at first, like watching scary movies early in the morning, then quickly becoming dangerous, like using self-harm. In then end, the last challenge is committing suicide. Whoever is behind all this threatens to hurt you and the people you love if you do not finish the challenges. The challenge has purportedly taken over 130 lives, and no one knows who's behind it. Recently, people on TikTok have been getting messages from random strangers, with no content, and with a profile picture of a woman in a bikini. They message you asking if you want to play a game, persuading you to take on The Blue Whale Challenge. I have gotten a couple of people following me with this profile picture, messaging me and asking me if I want to play, but I always thought it seemed weird so I never answered. If anybody ever gets any of these messages do not respond, do not block them, do not follow them, and don't have any contact at all with them.
About the Writer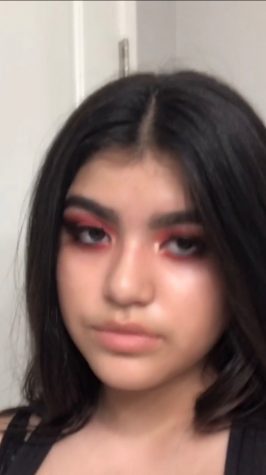 Karla Sanchez Magana, staff writer
Hi, my name is Karla Sanchez. I'm fourteen, and I like to draw, skate, play guitar, roller skate, and paint. :)