Presidential Elections
On November 3rd, 2020, another presidential election will happen. It has been a long 4 years since Donald Trump has been elected. This year has been very interesting in how bad of a job Donald Trump has done as president. Yes I do like Joe Biden more than Donald Trump, so if you don't agree with me then you are free to stop reading this right now. This is my opinion and only mine and this is sort of a rant on Donald Trump. I think Donald Trump has been a horrible president because of his lies, and false plans he tells us about. He said he would "Make America Great Again" by replacing Obamacare, making a border between the U.S. and Mexico, making a ban on Muslims, and so on. He has delivered on some of these such as tax cuts, bombing ISIS, and reshaping the judiciary. We even recently figured out that he has a bank account in China and hasn't revealed or paid his taxes. During the coronavirus he has said that we are "rounding the corner" and that we will have vaccines soon. It has been about 9 or 10 months since the virus began and he is still lying to us about that. He doesn't have a plan to help America with the virus, Joe Biden does. Joe Biden will make masks mandatory, remake Obamacare into Bidencare, he will help care for people with the virus, and he will support everyone whether they voted for him or not. Joe Biden has a plan and Donald Trump doesn't. Joe doesn't just see red and blue states, he sees America, he sees it as the United states of America. He will be the one to make America great because he has a plan.
About the Writer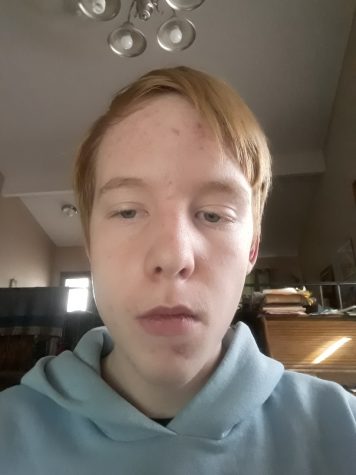 Rex Nauert, staff writer
My name is Rex and I like video games and being around my friends. Most of the time I play video games, but I also enjoy going outside and sometimes exercising....