Cross Country Season Finishes Strong
Hang on for a minute...we're trying to find some more stories you might like.
Elsinore's Cross-Country team went to CIF Friday, November 10 and both the boys and girls showed endurance! The Varsity boys season has been a great one so far and sadly has ended for this year, but expect to see them next year stronger and faster! All of the boys this year have shown a great deal of hard work through races and practice. To see them sweat and fight for their spot on the team has been a crazy adventure. As one of their fellow runners I can say that I am extremely proud of all the boys, not just Varsity, but JV too.
This Cross-Country team is not just a team, but a big family who love and support each other daily. The Varsity girls have made it to Finals! As a Varsity runner I can say that I am proud of each and every one of the Varsity girls because we have all put in hard work and dedication to running and we are filled with so much love and support by each other and all the runners and coaches on the team. The JV girls have also shown a lot of joy and hard work in all of their races even though for a lot of them it was their first year as a runner.
I want to thank our coaches for bringing each and every one of us to success through pushing us with fun but challenging workouts and for most of all believing in us. Belief is one of the most important things to have as an athlete because if you believe you can do it then nothing can stand in your away of accomplishing your goals.
Not to forget, but the Lady Tigers have set a legacy that none of us will ever forget as we are the first Varsity Girls Cross-Country team to ever go to Finals in the history of Elsinore High School! We are all excited to be moving on and will finish this season strong and end it in the best way we possibly can. The Lady Tigers will be running Finals tomorrow, November 18, 2017. Harder, Faster, Stronger Tigers!
About the Writer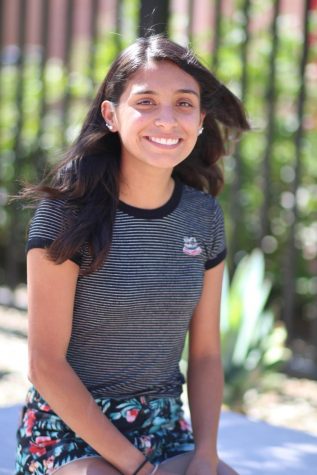 Amanda Navarro, Staff Writer
Amanda is a senior and loves puns. She is a quirky and funny person who loves to smile and laugh. She would love to hear any jokes or puns you may have (the stupider the pun the better). What did the 0 say to the 8?….answer: nice belt 🙂