Students in Action
Students in Acton is a club at our school the works closely with ASB. This club is led by students Breanna Bracamonte, Kushi Patel, and Gianni Fowlds. They are overseen and guided by Mrs. Calhoun, whose main goal is to give students a chance to lead. This club focuses on making the world a better place, culture, leadership skills and community service. Students in the club develop these skills by taking turns conducting and overseeing club meetings and activities. There can be up to ten leaders and anywhere between twenty to thirty members.
Gianni Fowlds is in charge of making things run smoothly and getting things accomplished. "Three words I live off of are Love, Compassion, and Empathy. I think they are really applicable in this club," Gianni tells me. Kushi Patel makes it a priority to be welcoming to any member new and old that may want to join the club or make a difference in the world. She is always on the lookout for new potential members and friends to grow her community. When talking with her she told me "people need to not only be part of a community, but they need to build one together." Breanna Bracamonte is in command over the club's social medias. She gets word out about activities, meetings, and even other things like cultural recipes. She is an expert at getting the word out and is also in ASB helping both clubs collaborate and work together as one. Breanna is extremely focused on her education and developing her leadership skills. "Leadership skills are crucial for education and life because that's what companies look for when hiring and after high school that's what we have to really think about," she wholeheartedly tells me.
Mrs. Calhoun has devoted enormous amounts of time, heart, and energy into this club and its members. She wants the absolute best for these students' futures. I asked Mrs. Calhoun for a comment, something she wanted the students to know and without hesitation she said, "Be a positive impact in your sphere of influence. My role is to navigate students into creating plans to further their dreams in life. There are no limits, and I can't wait to see how we break those limits and I want to be part of the ride." If interested in joining, the only requirements is to have a big heart for service, a great desire to build community through cultural and other events and wanting to make a positive difference in the lives of others by being impactful in your sphere of influence.
About the Writer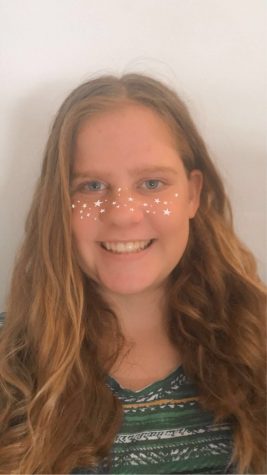 Haley Petitt, staff writer
My name is Haley Petitt. My favorite color is blue and my favorite food is breakfast burritos. I love animals, and my favorites include horses and goats...