Will Zoe Laverne Go to Jail For This?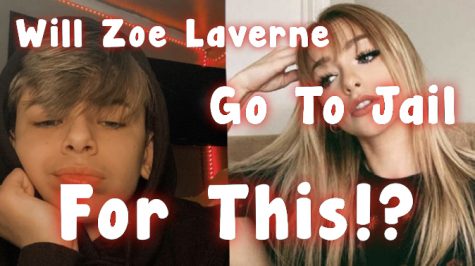 As everyone might or might not know Zoe Laverne is a very popular creator on the very popular app TikTok. Many people don't like her because of the mistakes she's done in the past, yet she continues to do these things. People are now starting to see her actions as her real intentional actions instead of mistakes. Many people don't like her because she said multiple slurs, vaped, and has done inappropriate things. Recently multiple videos that got linked are surfacing all over social media. These videos show Zoe Laverne (19) and her best friend Connor Joyce (13) kissing and doing other inappropriate behavior with each other. Zoe Laverne has announced that these allegations are not true but the internet is saying they clearly are due to the proof of those videos. Zoe Laverne has a very broad audience which is clearly not only teens, but children as well, and many of them have left her fandom because of these recent things. With this situation being illegal in the the US, Zoe Laverne being 19, and Connor Joyce being 13, the question everyone is asking is if Zoe Laverne being the huge creator she is, will she be receiving consequences such as jail time.
About the Writer
Ashley Vargas, staff writer
Hi my name is Ashley Vargas. I am a freshman at Elsinore High School. When I'm not doing school I like to cook and bake. I am also a beginner nail tech....