Profile: Edward Felix
Hang on for a minute...we're trying to find some more stories you might like.
There is a true legend among us. A man like no other man. A man who can eat a mass of food equal to the average body weight of other men. His name is Edward Felix.
Edward is a very quiet person. Some might attribute this quietness to his extreme social awkwardness. Some might say that he simply has nothing to say. But I have the pleasure to have been able to interview him for this article. When asked why he was so quiet he responded with "I hate you, don't talk to me."
Some might think based on this reply he is shy or a mean person. So, I asked "What kind of person do you think you are?" He replied with "a loser." Only a true and honest man can admit his faults.
Some people have big plans for the future. Some aspire to do great things, some want to have a happy family, some want a life of travel and adventure. Eddy simple wants to attend college, work with his dad in mechanical engineering, and watch anime. He was asked how he wants his future to be and he simply responded with "phenomenal."
A true lion amongst sheep.
About the Writer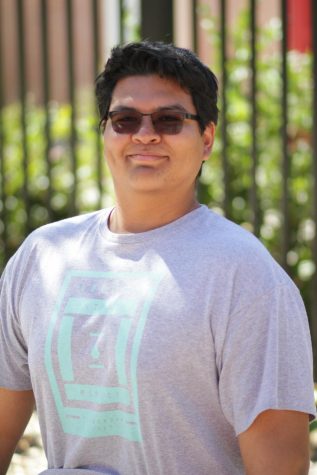 Michael Alvarado, Staff Writer
Michael Alvarado is a senior at EHS and loves to eat and sleep. He enjoys playing video games with his friends and telling some jokes. Shout out to his boys, Jeffrey, Edward, Kenneth, and Arnikin. He also likes to chill you feel him.