Antonio Brown Makes His Return to the NFL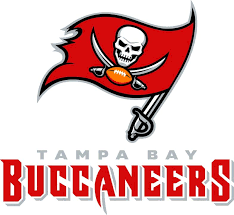 Antonio Brown returns from his suspension, debuting for the Buccaneers in week 9 of the 2020 NFL season. Antonio's workload is uncertain, but he will be a weapon for quarterback, Tom Brady. It's a reunion for Brown and Brady who played one game together in 2019 while Brady was still on the Patriots.
Antonio Brown has a long history of behavioral issues off the field. On December 30th, 2018 Brown had been benched by the Steelers.  Prior to that,  he was known for his productive receiving seasons for the Steelers. On week 17 Brown was given a "rest day," he didn't practice for that week because he was listed to have a knee injury. However, according to Coach Mike Tomlin, the benching was due to " injury and lack of information." There's were later reports on how Antonio Brown had thrown a football at the Steelers quarterback. He was also very upset that JuJu Smith-Schuster was named team MVP. On February 19th, 2019 the Steelers agreed to release Antonio.
On March 10th, 2019 Brown was acquired by the Raiders. Brown almost immediately became the highest paid receiver, as the Raiders signed him a 3 year deal worth $50 million. A reported $30 million was guaranteed. August 9th, 2019 there was a helmet issue. The problem was that he refused to wear a new helmet because his old helmet was not following safety regulations. Brown had threatened to retire, grievances being filed, and Brown had spray painted his helmet. He finally chose a new helmet by early September, saying it made him feel "agile and comfortable." September 5th, 2019 he was skipping practice and fighting with the team's GM. Antonio Brown was fined nearly $54,000 for missing team workouts. He then posted the letter with his "displeasure" on Instagram. Reports show that Brown had lashed out at the general manager Mike Mayock because he was unhappy with the fine and he was held back. According to ESPN's Josina Anderson, Brown repeatedly said racial slurs to Mike Mayock.
After this incident the Raiders began to find a way to release Brown and get out of paying $30 million guaranteed they owed him. September 7th, 2019 the Raiders released him and the Patriots did not waste time signing Brown.  He only played one game with the Patriots.
September 10th, 2019 Antonio Brown was sued for sexual assault. Brown's former trainer, Britney Taylor, accused him of raping her in a lawsuit filed on this date in federal court. The lawsuit alleged that Brown sexually assaulted Taylor on three different occasions in 2017 and 2018.  The Patriots released him shortly thereafter.
Brown has now been signed by Tampa Bay which will reunite him with quarterback Brady.
Perhaps if you're a good football player you can get away with anything.
About the Contributor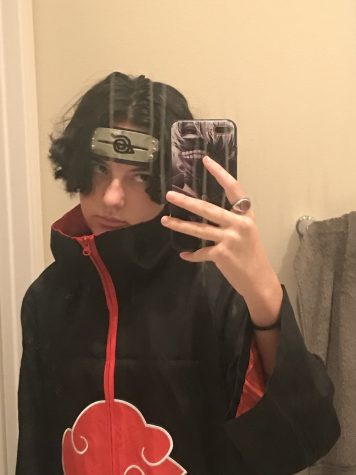 Haylee Tice, staff writer
What's up I'm Haylee Tice. You can call me Haylee. I may look like a boy but I'm a girl. I love anime and chilling with my friends, I'm a very...