October-November in a Nutshell
Throughout the whole year, the two months that have been my absolute favorites are October and November. But, this year has really changed the way I feel towards these once-beloved months. First, October has always been one of my favorites since it's the month of Halloween. But, during the whole month, it didn't even feel as if any spooky festivities were taking place that month and it honestly just felt like a regularly rushed month. However, I honestly did have one of the best Halloweens that I've had in a while, so I'm glad that I was able to get one good thing from that month.
Now, where do I even begin with the start of this month for me? Well, I was finally hired for a fast-food establishment after looking for applications for over four months. And I know what you're thinking, "Isn't that a good thing?" and why, yes it is. But, if it weren't for the fact that my parents have to make every positive thing that comes into my life transform into a problem, then I wouldn't be writing this today. To make a long story short, my parents, my mom mostly, decided that now that I finally have a job, now's a good time to say that I shouldn't have one anymore. So yeah, that's how October and November have been for me so far.
About the Writer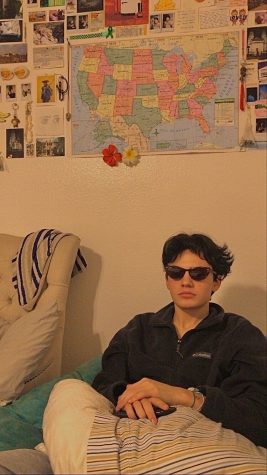 Alonso Velasquez, staff writer
Hi, I'm Alonso Velasquez, you can just call me Alonso. My favorite things to do are listening to any type of music, going to the beach because it's...