Pandemic Journeys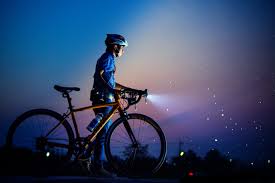 Throughout my many excursions over the whole pandemic I would like to say I've had a great over all time with friends and especially for all the miles I've ridden on my bike. At the start of the pandemic I got a new bike which I rode a good 30+ miles on daily all while having a job and doing other responsibilities. I not only was riding over all this land but was also losing a phenomenal amount of weight going from a starting point of 220 all the way down to 185 within the first month. It wasn't just the riding though, it also had to come from getting my mental health right before I could achieve my goals for myself and started eating right. Although I did a lot physical exercise I also did stuff like hiking, mountain climbing, and even walked to Perris on foot. My goal for fitness is almost fully developed by reaching my ideal goal weight loss of down to 145. I plan that now since my body is in better shape I can bike out to L.A., or San Diego.
The pandemic has definitely not been a complete cake walk through. I remember going in being very mentally unhealthy and I was stopping my happiness by avoiding fixing my issues. I learned that if you want to succeed in life you have to assert your self cause perfection isn't just something that happens, you have to make it a consistent habit so it becomes a mindset and a new life style. The most important thing I have learned is probably not to take anything for granted because it will not always be there but hold onto it while you can, especially friendships which are things people hold very close to their hearts.
I feel like schools should have biking clubs so people can incorporate more outside activities that provide exercise and fun of traveling. There could even be sub section clubs for things like BMX and they could have a teacher come with for supervision in case anyone gets injured and kids can get P.E. credits from it even, if brought to the school board for open discussion. I just want to say the most straightforward statement in this piece is never be afraid of wanting to improve yourself and others but also try and leave something behind that you know can be a lasting inspiration for the next generation.