November Pride Rally
With Covid-19 taking over many people's lives in the past few months, the upcoming Thanksgiving break is a bright light in the middle of a very dark tunnel. Before getting into break different things come first such as academics, sports, and especially awards recognizing hard working students. The November Pride rally 2020/2021 recognized exceptional, hardworking, and outstanding students.
Congratulate anyone you may know in the following list for the award they received. Student of the Month award is an academic award while the Resilience Award recipients are nominated for overcoming hardship and showing improvement. Everyone was nominated by teachers and are then voted on. September Students of the Month in ninth grade are Alondra Alicea and Micah Davis, in tenth grade are Princess Bonilla Cruz and Jericho Laptan, in eleventh grade are Celeste Garcia and Kaleb Williams, and in twelfth grade Brianna Hafey and Donovan Le. Resilience Award winners include Angel Goins, Ayleen Millan Villanueva, and Angel Coria. This pride rally there is a special recognition to Daysia Kee who received 2 College Board awards for scoring in the top 2.5% on her PSAT in the following areas: National Rural/Small Town and National Indigenous Recognition. To everyone who achieved an award, congratulations to all of you and keep working as hard as you are.
About the Writer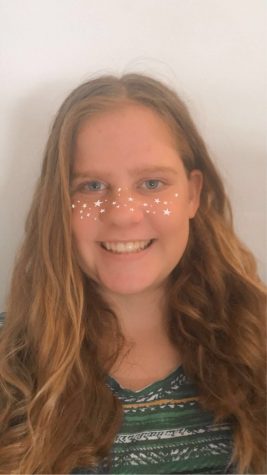 Haley Petitt, staff writer
My name is Haley Petitt. My favorite color is blue and my favorite food is breakfast burritos. I love animals, and my favorites include horses and goats...