"Dallas Cowboy Cheerleaders: Making the Team" is Back!
After 14 seasons of the CMT hit TV show, "Dallas Cowboy Cheerleaders: Making the Team," Kelli Finglass and Judy Trammell, co-directors of the team, worked hard and diligently to shoot yet another season, regardless of the current circumstances of the global virus. Season 15 of "Dallas Cowboy Cheerleaders: Making the Team" premiered on November 24, 2020. Shown on the first day of training camp, Kelli and Judy were clear on how they refused to give up on the dreams of the incoming rookies of the 2020 season. All rookie candidates tried out for DCC through an online submission. These submission videos included a brief introduction of the participant, a demonstration of the famous DCC kick line routine, and a brisk 8-count style of choice, personally choreographed by the participant.
After much deliberation on slowly weeding out the bottom scoring candidates, a panel of qualified judges were left with the top 50 dancers. These girls were to be recruited for the first day of training camp, taking place at AT&T Stadium; however, due to COVID-19 restrictions and guidelines, the DCC co-directors had no choice but to somehow isolate all rookie and veteran cheerleaders. Luckily for Kelli and Judy, the Gaylord Hotel and Resort, located in Grapevine, Texas, agreed to partner with CMT's production crew of the show and gave each cheerleader a room to stay in for the remainder of training camp, as well as several ballrooms serving as a space for the camp, itself.
It takes a lot of dedication for these ladies to become, what many would call, "America's Sweethearts." And thanks to CMT and the program's co-directors, curious viewers at home get to see another action-packed, high-intensity season where the entire team building process is broken down. Every dancer's injury and every team member cut will be aired each week to keep the national audience on the edge of their seats, as they keep up with the DCC.
About the Writer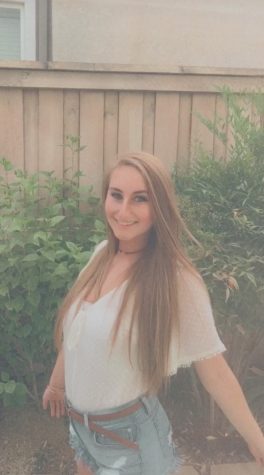 Kate Walker, Editor/Instagram Manager
Katelyn is a senior at EHS and has been the editor and Instagram manager for Tiger Times for two years now. She has been a varsity cheerleader for four...