Why You Should Decorate Your Room
Decorating your room can be a good way to boost your productivity and mental health. If you're like me and spend most of the time in your room, it's good to make your room a safe and comfortable environment for you. Decorating your room with things you enjoy can be a good way to boost your mood and help increase productivity throughout the day. If your room is where you spend most of your time, personalizing it and making it your own will make it more enjoyable to stay in; having a dull or plain room can lead to having an equally dull mood. However if you personalize your room and make it an enjoyable space for you it can lead to you having a better mood and attitude. You want to make your room a happy and safe space for you to spend time in and I think personalizing it can be the easiest and most effective way of doing so.
About the Writer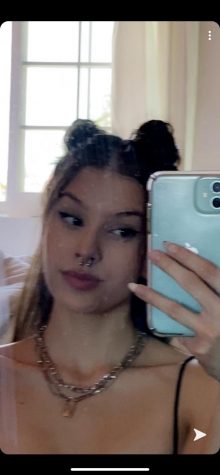 Olivia Hernandez, staff writer
My name is Olivia Hernandez and I am a senior at Elsinore High School. In my free time I enjoy listening to music, hanging out with my friends, and skating.