WandaVision: Episode 3
Earlier last week, I reviewed the newly released marvel show, WandaVision, so now I will be doing the same thing today, but just with episode 3, so beware of minor spoilers. So, as you all may know, this show is a total mystery that no one can solve; however, we might be able to start putting together this bizarre puzzle mutually during tonight's episode. I say this because, during episode 3, we finally get to travel outside of the reality that Wanda has created, which was pretty eerie. But we're now able to see that an organization named 'sword' has set up a base around the perimeter of Wanda's reality, and the reason for that is because they're trying to get to her before other people do; still, then again, this is just a theory. Besides that, though, the neighbors inhabiting Wanda's reality are starting to get more ominous each time we see them, and it's getting fascinating. So, if you're curious to solve the mystery, watch episode 4, which will be streaming tonight at 12 on Disney Plus.
About the Writer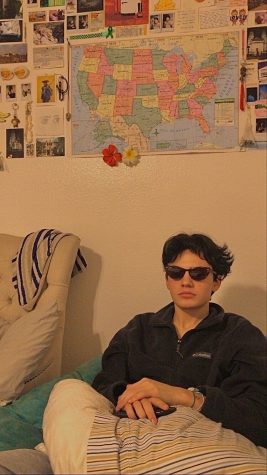 Alonso Velasquez, staff writer
Hi, I'm Alonso Velasquez, you can just call me Alonso. My favorite things to do are listening to any type of music, going to the beach because it's...