Top 5 Reasons Why Dogs Are Better Than Cats
Hang on for a minute...we're trying to find some more stories you might like.
Before you cat lovers get mad think about how your cat is probably ignoring you this very second. Now this may be a little biased considering I have a dog and I'm allergic to cats but it's still the truth.
Dogs will give you more love and attention An obvious reason would be that dogs genuinely love spending time with their owners unlike cats who are very independent. Cats will easily choose to take a nap over being with their owners.
Dogs protect and look after their owners Cats couldn't care less about who's knocking at the door or who's with their owner. Dogs will always make sure to check out the situation and see if their owners are okay with who ever is there. Also, have you ever seen a police cat? Didn't think so.
Dogs are easier to train and teach tricks to The list for this goes on and on. Dogs are trained to do amazing things. From simple potty training to looking after someone with a disability. I know plenty of cat owners aren't big fans of litter boxes. Luckily us dog owners can't relate. Not only that but dogs have the capability to do such entertaining tricks. Things like barking on command to giving a high five. I recommend to go check out all the awesome videos of dogs doing tricks on Youtube.
You can take your dog places Not only are cats not great at adapting to new environments they can't walk on a leash. Dogs are great at meeting other people including small children whereas cats want nothing to do with others.
Dogs are loyal This reason has to be the absolute best. Dogs are the most loyal creatures on this planet. They are so selfless and will always put their owners before them. They're called a man's best friend for a reason.
Don't get me wrong. I love all animals, including cats, but dogs hold a special place in my heart. Regardless of what kind of pet you have make sure to give them the best life they could have. Remember to be the voice for the voiceless.
About the Writer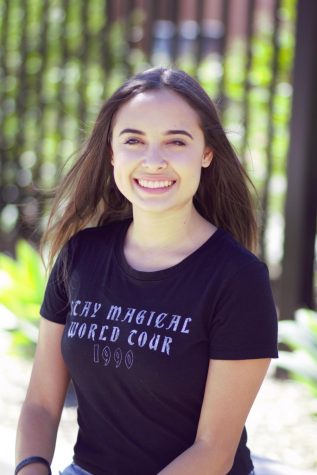 Nelly Lopez, Staff Writer/Social Media Manager
Nelly Lopez is an Elsinore High School senior that can pass off as a freshman. She's obsessed with dogs, social media, and boys. On her free time she enjoys going on Twitter to rant about her 21st generation issues. Speaking of Twitter, she runs the Elsinore High School Tiger Times account (@tigertimesehs). Nelly hopes to brighten everyone's day with what she publishes and is grateful to be...