Geovany Lemieux
Hang on for a minute...we're trying to find some more stories you might like.
What was the biggest life change you have gone through?
"In the seventh grade, I stumbled upon an old friend that I wasn't too close with but someone that I relatively knew. He asked me to be his apprentice as he would be my mentor. He was depressed for personal reasons and he thought that was going to make him happy. The apprenticeship lasted for about two years and he taught me how to view life in different ways through philosophical ideas and the teachings of Buddhism. After that, I became an optimistic person, as opposed to being previously negative."
About the Writer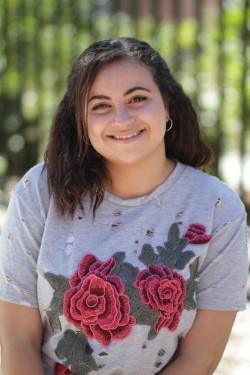 Carol Saad, Staff Writer
Carol Saad is a seventeen-year-old junior at Elsinore High School. She loves to meet new people, go on adventures, and make memories. She is a singer-songwriter who plays guitar and hopes to share her talents with the world someday. Carol loves to assist people with anything and hopes to make a difference in the world....