Have You Played Dead Cells?
There are thousands of fun, exciting, and interesting video games out there to play. There's action, adventure, storytelling, challenge, etc, and communities revolving around these games to get involved in. There are many genres, but one of my favorites is roguelikes. Roguelike games are in simple terms, games where you go through randomly generated levels, getting randomly generated items, where you kill enemies and defeat bosses to progress. There are many good roguelikes that you could spend tens if not hundreds of hours playing, but one of the best roguelikes, in my opinion and many others, is Dead Cells.
In Dead Cells there are diverse areas, weapons, enemies, bosses, secrets, and much more. There is also a very interesting lore to the game if that's your kind of thing. The game is very good looking because it is stylized as pixel art and the animations look very clean. The gameplay is great with timings to parrying attacks and shooting your bows. It is satisfying to hit a parry and stun the boss to get a few risky hits in. There are fun abilities to find and use to freeze enemies in place, passively damage them with poison and fire and a lot more. This game is not very easy though, it is one that you need to play a lot to get good at. There are different areas to go to with different enemies, bosses, and secrets. In some areas like the prison you start out in you can choose between a few different areas to go to. Each have different enemies to fight and better rewards. I would recommend this game to anyone who wants a challenging but fun game to play when they're bored. It is about $25 and it is worth it. The graphics are a 10/10 and the gameplay is a 10/10. The developers really tried to make this an amazing game and it shows with the amount of work they put into it.
About the Writer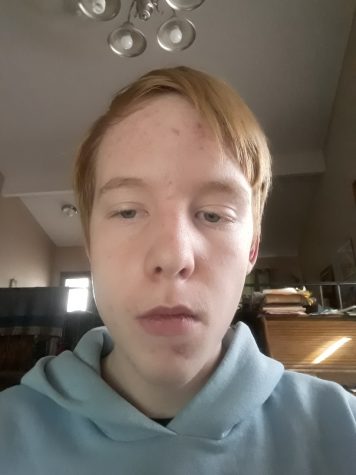 Rex Nauert, staff writer
My name is Rex and I like video games and being around my friends. Most of the time I play video games, but I also enjoy going outside and sometimes exercising....