What Can You Do About Your Bad Habits?
Habits are something we all deal with. There are many different kinds of habits, but that doesn't mean you can't do anything to get rid of it or at least do something to get better at handling it if it's a habit you want to get rid of. Some habits come naturally and some we just develop over time and we don't even remember where they came from or how we picked them up. It will always be difficult to get rid of habits for anyone, but it's not hard to try and it'll only be better if you do try rather than not trying at all. So what are some ways we can help terminate our habits?
One of the best ways we can get rid of these bad habits of ours is reaching out for help, much like we should do with other things. Reaching out in the long run is always going to be your best option because friends can help you look out for when you do your habit and make you stop. Another way to get rid of habits is to see what triggers your habit and change it so that you don't put yourself in that environment. We all have some habits, so why don't we learn to have good habits instead of bad ones? With good habits we can all be better people. We're all capable of breaking bad habits and replacing them with good habits, so what are you going to do to break your bad habits and replace them with good habits?
About the Writer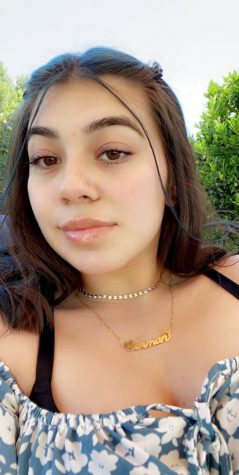 Alize Perez, staff writer
Hi, my name is Alize Perez and I'm a junior at Elsinore High School. I'm a really laid back person that likes to have fun with my friends and family...