ANTIFA Rioters
The article "Reported antifa rioters smash windows and vandalize businesses in downtown Portland over Biden's immigration policies" by Michel Lee, is about a riot taken to another level. Lee goes on to describe the occurrences. She continues in stating that rioters vandalized and damaged downtown businesses in Portland. A group labeled as Antifa has been ruining shops and small businesses in protest of President Biden's opening of a temporary child migrant facility. "When these people come through, and we've lost an entire day of business which means that's impacting my team member's wages. This has been going on for nine months," said a local business owner. The facility was a huge controversy when it first opened under the previous president Donald Trump. The facility was funded with nearly two hundred thousand dollars to add furniture to the facility. This riled up local folks and other supporters of the businesses. In the end Antifa got the attention they wanted.
I found this article to be incredibly interesting. The occurrences in the article are eye opening. The author found this important enough to write about because it allows people to be aware of the world and see what else is going on around them. I agree with the Antifa but only partly. I believe that they are right in thinking it to be wrong to fund that facility so much, but I think that they were a little violent in reacting. I think that this article can make the participants realize that they may have gone a little overboard. I believe that readers can learn from this article and hopefully try to resolve things in a better safer way.
About the Writer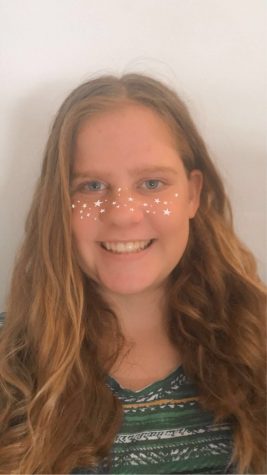 Haley Petitt, staff writer
My name is Haley Petitt. My favorite color is blue and my favorite food is breakfast burritos. I love animals, and my favorites include horses and goats...