The Highest Paid Actor in 2020
Celebrities are paid a lot for their work. They either have to sing a lot or act out certain emotions that are almost impossible to do. So I'm going to show who are the highest paid celebrities.
Coming in Number 1 is Dwayne Johnson with 87.5 million dollars. I don't think it's the first time he's been number one. The way he got most of his money this year is from his film called "Red Notice" on Netflix and with shoes, headphones, and other things he sells. Number 2 is Ryan Reynolds with 71.5 million dollars with a couple films that went on to Netflix. The next one is Mark Wahlberg with 58 million dollars. He made his money by making series and movies he has released. Number 4 is Ben Affleck with 55 million dollars with also releasing a film with Netflix, followed by Vin Diesel with 54 million dollars from starring in the Fast and Furious series on, you guessed it, Netflix.
It just seems like making or starring in Netflix films is the way to go to make a lot of money. Some honorable mentions are Lin Manuel Miranda with 45.5 million dollars, Will Smith with 44.5 million dollars, and Jackie Chan with 40 Million dollars.
About the Writer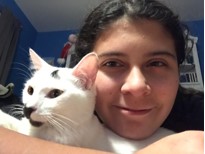 Sarah Hunt,
My name is Sarah Hunt. I am really shy when I first meet you but after some time I'll start warming up to you. I like to read a lot and to draw. I also...