Raya and the Last Dragon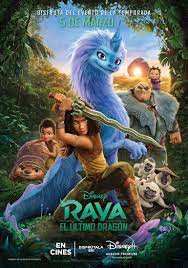 The new Disney original Raya and the Last Dragon is an upcoming animated movie addition to Disney+. Raya and the Last Dragon teaches a lesson of forgiveness and second chances to a large audience of all ages. This movie begins going over the history of how the world started.  It began as Kumandra, a world where dragons and humans lived together in harmony. That world was ended when a sinister monster known as the druun took over the world turning anything and anyone it touched to stone. The monster was stopped when the dragons sacrificed themselves to save humanity. Five hundred years later in a separated world the druuns return and a lone warrior by the name of Raya goes on an adventure to find the last dragon named Sisu. Together Raya voiced by Kelly Marie Tran and Sisu voiced by Awkwafina defeat the druun and release all humans and dragons from stone bondage. Along the way Raya and Sisu make new friends, learn how to work with others, and forgive their enemies. Raya and the Last Dragon was written by Qui Nguyen and Adele Lim, directed by Don Hall and Carlos Lopez Estrada, and produced by Osnat Shurer and Peter Del Vecho. Raya and the Last Dragon was released on Disney+ Premier access and in any theaters open on March 5, 2021.
About the Writer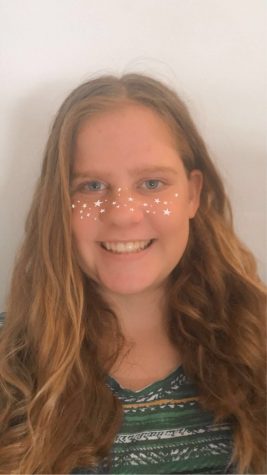 Haley Petitt, staff writer
My name is Haley Petitt. My favorite color is blue and my favorite food is breakfast burritos. I love animals, and my favorites include horses and goats...