Galaxy
In a far away galaxy there was a young, but elder planet roaming its way around the infamous Milky Way Galaxy headed to visit the Sun herself. On her journey, she was sure to be careful to safely pass by the other planets, which she did, but her remnants just weren't moving quick enough. This caught the attention of astronomers Mike Brown, Konstanin Batgin, Scott Sheppard and Chad Trujilio, leading to their theory of Nibiru's existence, also famously known as Planet X or the 12th planet. Is Nibiru just a mythical planet wandering around in the abyss of our bored minds? Or is she actually there like a thief in the night? Personally, I believe she really is out there, but just wants to keep her identity hidden.
About the Writer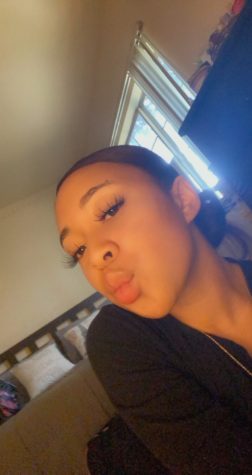 Amya Williams, staff writer
Amya is a senior at Elsinore High School. She enjoys reading books & hanging out with friends. She has a strange addiction to shopping & thai tea...