Are Vaccines Safe?
"How Long will Corona Vaccines Protect People?" by Maggie Fox is an article about a man named Ian Haydon. Ian Haydon assisted in treating the corona virus last year. The author proceeds to explain that Ian Haydon has decided this year to assist in testing a vaccine for corona virus that has been tweaked. When interviewed by Maggie Fox Hayden stated "A year ago I tried the Moderna vaccine to see if it was safe. Spoiler: It is! Now, on my #COVIDvaccine anniversary, I'm happy to share that I just got a 3rd dose. This booster experiment will reveal if strain-adapted vaccines boost immunity &  whether they are safe." The article goes on to inform readers that no one really knows whether the tweaked version of the vaccine will be necessary. Doctors are creating and testing it because they want to be ready. Though studies and evidence currently shows the immunization to have a long term effect, doctors have a main worry of the vaccine not lasting as long as they would hope. Doctors are currently making us aware that there could be a small chance that the corona virus could end up like influenza and need a vaccine annually. Many organizations have begun researching and testing to eliminate current vaccine worries.
I found this article to be incredibly informational. I know many have been wondering what the immunization does for our bodies against the corona virus. Though I was able to find this article and many others, I think that the information in this article should be much more public. I think that as far as the risks and the fact of not being immune for more than a year at a time should be known. Though the worry explained in the article can make some people panic, it would allow so many others to be prepared and would rest a lot easier if facts and studies and tests were presented as proof. I personally will have my mind put to ease over knowing the facts of what may be going into my own body.
About the Writer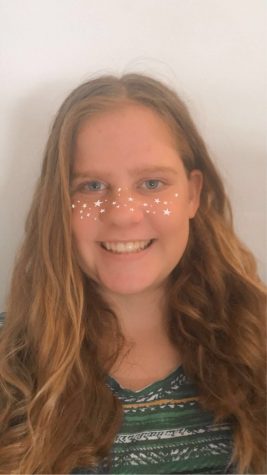 Haley Petitt, staff writer
My name is Haley Petitt. My favorite color is blue and my favorite food is breakfast burritos. I love animals, and my favorites include horses and goats...