Chemtrails Over the Country Club
Lana Del Rey has made another hit album yet again. Her highly anticipated seventh studio album, Chemtrails over the Country Club, which was released on March 19, 2021,consists of eleven songs: White Dress, Chemtrails over the Country Club, Tulsa Jesus Freak, Let Me Love You Like a Woman, Wild at Heart, Dark But Just a Game, Not All Who Wander Are Lost, Yosemite, Breaking Up Slowly, Dance Till We Die, and For Free. The first six songs of the album are the best out of the eleven, with 'Tulsa Jesus freak' and 'Wild at Heart' exceeding my expectations. However, when it comes to the rest of the album, the songs don't seem to hold well independently. The only good songs from the final five are ' Not all who wander are lost' and 'Yosemite' because of how beautifully written they are. Overall, this album out of the seven is definitely in seventh place. It's a beautiful album with some iconic songs, but it doesn't compare to the rest of Lana's discography. However, Lana is releasing a new album under the name 'Rock Candy Sweet' later this year, so hopefully, she will be able to deliver an album that can outshine the rest.
About the Writer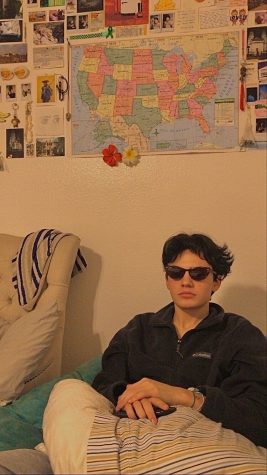 Alonso Velasquez, staff writer
Hi, I'm Alonso Velasquez, you can just call me Alonso. My favorite things to do are listening to any type of music, going to the beach because it's...