One of the Most Hated People in America
Hang on for a minute...we're trying to find some more stories you might like.
Ajit Pai has been on the rise to become one of the most hated people of America due to his recent decision on the repeal of Net Neutrality in the FCC meeting on December 14, 2017.  
With this decision made, he quickly pulled in all the hate from most of the internet community because the repeal of Net Neutrality would put an end to the free internet use that we are all used to today.  The speed of the internet will be solely based on how much you pay your internet provider, as it always has been, but the price will rise significantly. This results in multiple people being locked out of what was typically free internet. 
About the Writer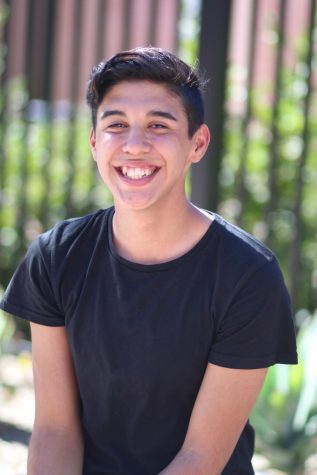 Kenneth Salas, Staff Writer
Kenneth Salas likes to hang out with friends and work on small time drawing projects. Hiking is a fun hobby of his along with longboarding. One of his stronger skills is in writing rather than math-related subjects and he is academically inclined. Shout out to the boys: Nayely Arbaugh, Edward Felix, Jeffery Munoz, and Michael...