Making a D1 Collegiate Team: Nevada Cheer
As some may already be aware, I recently made roster for the 2021-22 Nevada cheer team at the University of Nevada, Reno. Regardless of current circumstances, due to the pandemic, the tryout process is held up to a very professional and high standard, especially for a Division 1 athletic collegiate cheer team. You might be asking, what does it take to become a Division 1 athlete and what does a tryout look like for a D1 team?
What Does Being a Division 1 (D1) Athlete Mean?
A Division 1 (D1) athlete is a college student who has been recruited to participate in a sport that is at the highest standard and the most advanced level. For most cases, professional sports organizations, such as the NFL, NBA and WNBA recruit potential pro athletes from Division 1 college teams. Although Division 1 student athletes are not necessarily considered "Pro Athletes" (yet), D1 sports games are broadcast at a national level. Specifically for the four-year university I will be cheering for, you can find me featured on ESPN, FOX Sports and CBS Sports every Friday! In all honesty, it's the biggest honor for any high school student to be recruited for a Division 1 collegiate team at a four-year university.
What Does the Tryout Process Consist of For a D1 Team?
Overall, the tryout process for a Division 1 cheer team, more specifically for the Nevada Cheer program, is a very rigorous and long process. As a Division 1 team, it is very important that tryouts are set up in this matter. D1 coaches want the best of the best athletes and weeding out other tryout candidates to find the selected bunch that they want representing the team can only be done with time and patience. Week 1 and 2 of tryouts consist of what cheerleaders would refer as "clinic days." Clinic days is the opportunity for potential college cheerleaders to get to know the standards the coaches expect at final tryouts and a way to understand the unique style of choreography that the college team is known for. By doing this, it will be easier for one to blend in with the rest of the team. Week 3 of tryouts is set in motion for Invitationals. This specific week is designed for athletes to submit videos of their skills to the college coaches. If the coaches are impressed with the material, you will earn an invitation to the final week of tryouts. The final week of tryouts is the most important week! During this week, coaches teach you a several choreographed dances and cheers and candidates are required to demonstrate cheer jumps and tumbling.
About the Writer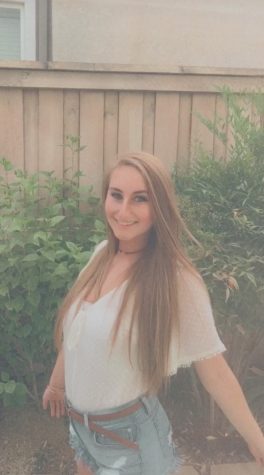 Kate Walker, Editor/Instagram Manager
Katelyn is a senior at EHS and has been the editor and Instagram manager for Tiger Times for two years now. She has been a varsity cheerleader for four...