Best Albums by Lana Del Rey
So, for this week's weekly writing assignment, I had no idea what I wanted to write about, so I decided I'm going to talk about Lana del Rey again. Recently, the only person I've been consistently listening to is Lana Del Rey, specifically her albums "Lust for Life" and "NFR." These two albums are complete masterpieces, and I highly suggest listening to them if you have not already. The first album, "Lust for Life," is Lana's fifth studio release, consisting of sixteen songs: Love, Lust for Life, 13 Beaches, White Mustang, Cherry, Summer Bummer, Groupie Love, In My Feelings, Coachella- Woodstock in my mind, God bless America- And all the beautiful women in it, Beautiful people Beautiful Problems, Tomorrow Never Came, Heroin, Change, and Get free. I'd say the best ones are Groupie Love, In My Feelings, and Get Free throughout the sixteen songs. The second album I mentioned is "NFR," which is Lana's sixth studio release. The album consists of fourteen songs, which won't be named since some contain curse words, but out of all the songs, I'd say How to Disappear, Cinnamon Girl, and The Next Best American Record are the best ones. Overall, "NFR" compared to "Lust for Life" goes beyond and above and is honestly Lana's best album so far. However, that doesn't mean "NFR" can't be replaced in the future. So again, I highly suggest listening to both of these albums because they definitely do not disappoint.
About the Writer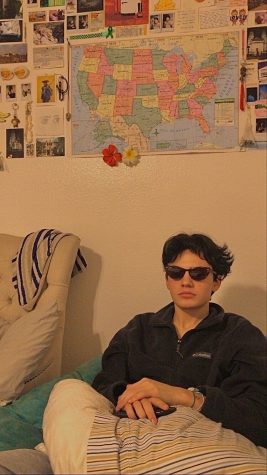 Alonso Velasquez, staff writer
Hi, I'm Alonso Velasquez, you can just call me Alonso. My favorite things to do are listening to any type of music, going to the beach because it's...