Birthstones
Birthstone are gems that correlate to one's birth month.
January: Garnet symbolizes protection and courage. Garnet protects the wearer from nightmares and increases energy levels.
February: Amethyst represents passion and wisdom. It's said to relieve stress and help connect you with your intuition.
March: Aquamarine represents serenity, health, and hope. Aquamarine is believed to help reduce negative energy.
April: Diamond symbolizes perfection, love and courage. It's said diamond increases energy both positive and negative.
May: Emerald represents growth, hope, rebirth and wealth. Emerald is believed to prevent illness.
June: Pearl symbolizes modesty and purity. Pearls protect against nervous and anxious thoughts.
July: Ruby symbolizes strength and courage. Ruby is said to protect its wearer from darkness and evil. It's also said to remove negativity from our paths.
August: Peridot is said to bring courage, wealth and wisdom. This light greenstone relieves stress and calms anger. It protects the wearer from evil and negativity.
September: Sapphire is a symbol of truth and protection. It's thought to guard against evil. This gemstone brings success, reduces pain, and wisdom to its wearer.
October: Opal possess healing and symbolizes hope. Opal strengthens the wearers memory.
November: Citrine brings success and prosperity. Citrine removes and protects any negativity from the wearer.
December: Turquoise attracts success on both the physical and spiritual planes. Turquoise is believed to relax the mind and protect its wearer from harm.
About the Writer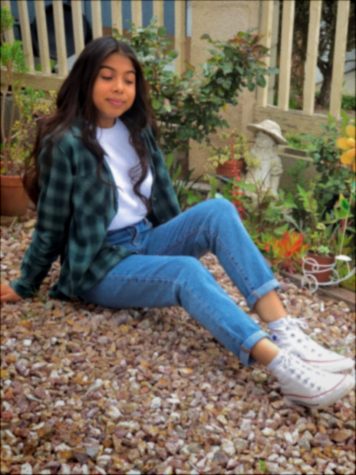 Emily Lopez, staff writer
Hi, my name is Emily and I'm a sophomore at Elsinore High School. I like to listen to indie music and paint. I'm a very shy person at first but once...