Basketball: Tiger Takedown Against North
There was a great turnout for the varsity boys basketball team at last Thursday's home game. Up against the JW North Huskies, from Riverside, California, the Tigers dominated with a score of 75-47.
In terms of what benefitted the outcome of Thursday's game, head basketball coaches Pete Rettinger and Rick Wolter state, "Defense sets the tone of our program. The intensity of playing defense is very important." In addition, Rettinger explains team rituals and specific warmups before the game. He shares, "We always meet for a shoot-around and then we have our team meal. We have had that tradition going on for many years now."
Besides the coaches pushing their athletes to work hard as one cohesive unit, some Tiger sports fans speculate that this win was fueled by their past victory against the Lakeside Lancers, in a non-conference game, winning with a whopping 79-49. Parents and students who keep up to date on this season's basketball team are extremely hopeful that this win up against North will give our players the confidence to hustle to victory once again, this Tuesday, against Heritage High School.
Coach Wolter and Coach Rettinger would like to give a special shoutout to the multi-sport athletes who not only dedicate themselves to basketball (alongside other athletic programs at EHS), but also learned how to prioritize throughout their years as an Elsinore student-athlete:
Cole Draheim
Matthew Hodges
Elijah Ignacio
Alex Ledesma
Cameron Southwick
About the Writer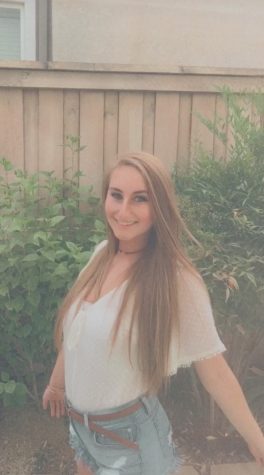 Kate Walker, Editor/Instagram Manager
Katelyn is a senior at EHS and has been the editor and Instagram manager for Tiger Times for two years now. She has been a varsity cheerleader for four...