Just Some of My Favorite Games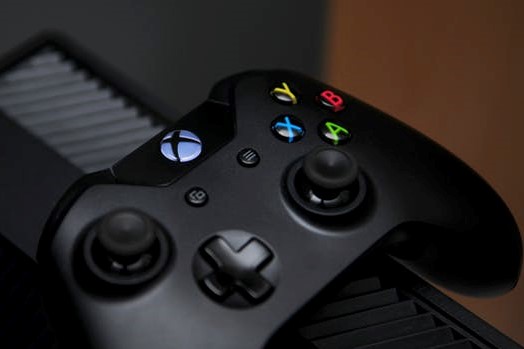 Here are some of my favorite video games and the reasons for why I like them (not in any particular order):
Alien Isolation – A stealth horror game based on the movie series Alien. The graphics are pretty good, it's not too easy or too hard, and it's actually scary. I already know what the alien (main antagonist) looks like, but even then I still get freaked out just from some sounds. The story is interesting, there's combat and crafting. Then the best part in my opinion is the settings, the space station, the corridors and various sections and aesthetic is retro-futuristic, and it looks amazing, like it gives a slightly claustrophobic feeling to it.
For Honor – Simply a fighting game. You can play as heroes of any 3 factions, knights, Vikings, and Samurai. The campaign is meh, but the multiplayer and the overall gameplay is just very fun. You have various mechanics like lights, heavies, dodge attacks, unblockables, dash attacks, blocking, parrying, deflecting. It's a somewhat complex fighting system, but I find it very fun. Though I have been playing it for a couple years now, so it's starting to burn off on me.
Stellaris – I know a lot of people probably won't like this but I'm a big fan of RTS games. Stellaris is a game where you start from a system in space, you create your own empire, customizing various things like what form of government (like a Tyranny or Democracy) you are, your empire name, your species, various policies that affect stats, etc. So then you can build science ships, military ships, construction ships, and then explore the galaxy, finding aliens, different planets, anomalies, build mining stations, research stations. Eventually you engage in diplomacy with other alien empires, sometimes going to war too, you have to manage all your planets and resource production, always researching new technologies. A pretty complex RTS game.
Prey – A game where you are on a space station overrun by aliens called Typhoon. Obviously it's actually more complex than that, but anyway the best part of this game is the gameplay. You have a lot of methods to deal with an enemy, you can find Neuromods, where you inject DNA of various things into yourself to improve and gain new abilities, the thing that makes it so fun is that there so many options. Then the story isn't bad either, sometimes you have to choose to save some person or not, or take some action, and all of these choices you make influence future events. The graphics look good and the map looks nice and large. Its actually sometimes kind of scary.
Dishonored – Made by the same developers as Prey, this game and prey have many similar things, including gameplay, but the setting is completely different. You're in like the 1800s you get betrayed a few times, lose some friends and loved ones, and the story for both games is basically revenge. The gameplay, like sneaking around, finding items, fighting, exploring, it's all very fun. Also there are 2 Dishonored games.